It's been a dream of mine to have a handmade home.  Little touches, here and there, of handmade items, sewn with love.  I think I'd start with the kitchen – the room that I spend a lot of my time in.  I'd love to wash my hands and then dry them on my own handmade towels.  Or take out a sheet of cookies using my own handmade pot holders.  Wouldn't it be lovely?
Here are some ideas that I found inspiring for my kitchen.  I can't wait to get started on these!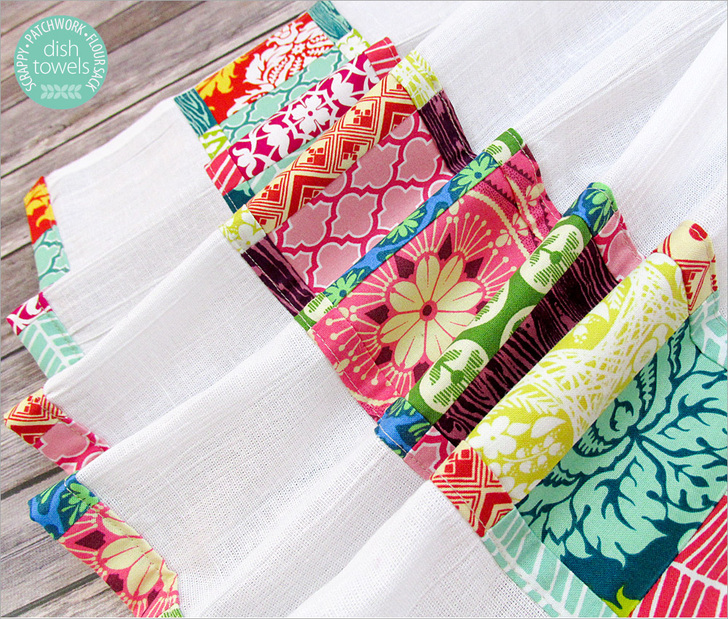 1.  Scrappy Patchwork Flour Sack Dish Towels by Sew4Home
2.  Tweet Treat Pot Holders by Nana Company
3.  Patchwork Linen Coasters by Loganberry Handmade
4.  Spring Bunny Table Runner by Jedi Craft Girl
5.  Hexagon Mug Rugs (and matching cups!) by Going Home to Roost
6.  Modern Geometrics Table Runner & Matching Coasters by Sew Mama Sew
7.  Make Your Own Linen Napkins by A Spoonful of Sugar
8.  Sweet Bunny DIY Dish Towel by Flamingo Toes
9.  Fabric Heart Coasters by Miss Lovie For Thirty Days Blog
10. Spring Tea Towels Tutorial by A Spoonful of Sugar

11. Easy DIY 30 Minute Apron by Flamingo Toes
12.  Pretty Tea Time by Sew4Home
Have you tried any of these tutorials?  Let me know what you think!