I've been a pillow making factory over here and I wanted to share my latest pillow with you.  All it needed was 9 charm squares, some batting, and fabric for the back!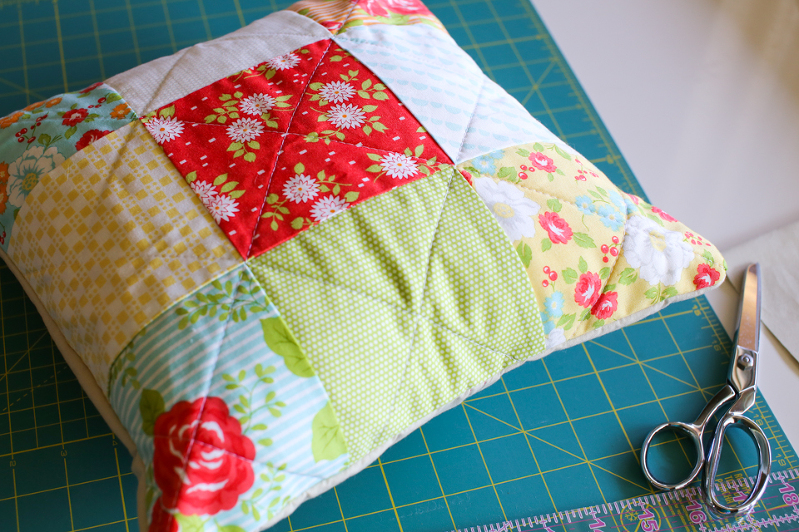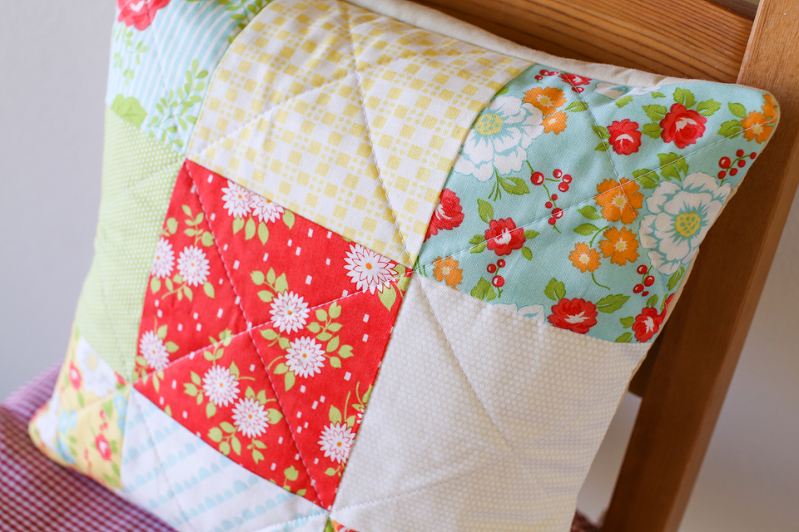 I wanted to add a little color in the back to break from the beige color fabric.  I used a hot pink stitch and it looks pretty cute!  I bought this fabric because it looked like linen… at the time.  But now that I am using it, it really doesn't look like linen at all!  It looks like boring khaki pants fabric!  Eew.
The pillow cover took me less than an hour to throw together!  If you have 9 charm squares lying around, you should try making this!
I have a tutorial on making a pillow cover with this style closure in the back, here.