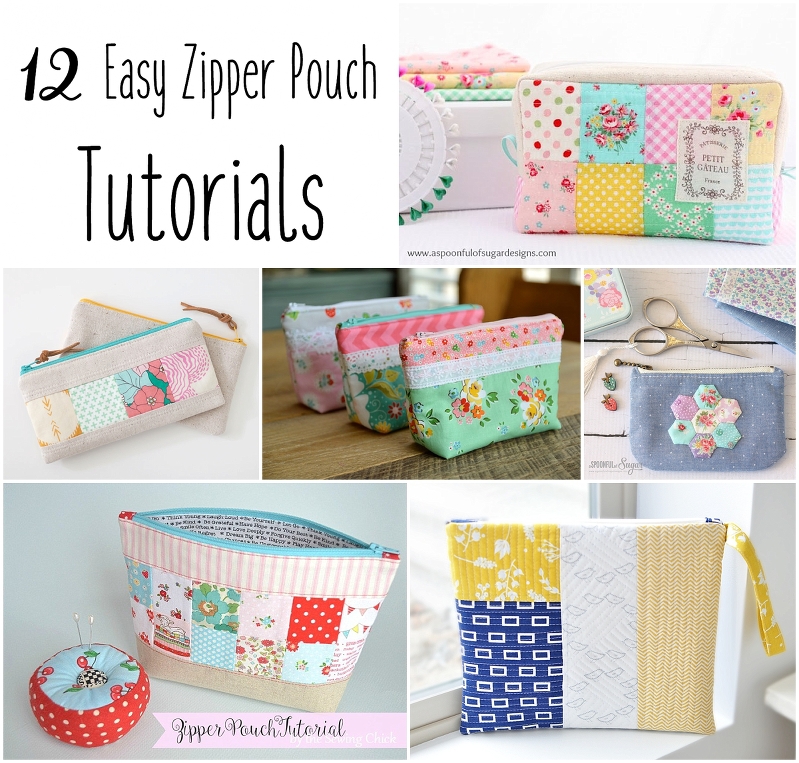 ZIPPER POUCHES!!!  One of my favorite things to sew!  They are small, easy, quick, and very useful!  I make so many of them that I buy zippers in bulk, so I will always have them on hand.  (9″ Zippers, 54 pieces, assorted colors)  I put together a little collection of my favorite tutorials on the web.  I've pretty much made all of these in all colors and sizes and I'm happy to share these with you today!
Here are my 12 favorite tutorials by some very talented ladies!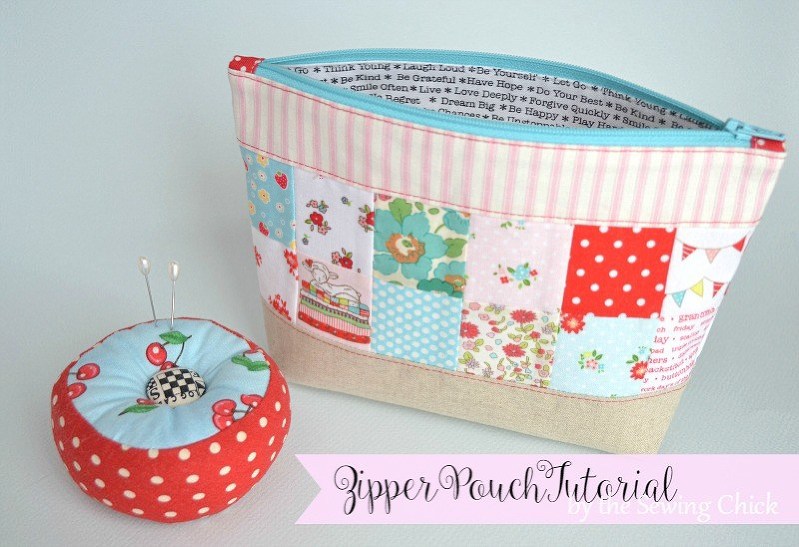 1.  Zipper Pouch Tutorial by The Sewing Chick
2.  A Hexie Pouch by A Spoon Full of Sugar
3.  Color Block Pouch by Sotak Handmade
4.  Pyramid Zipper Pouch Tutorial by Loganberry Handmade
5.  Flat-bottomed Zipper Pouch Tutorial by Very Berry Handmade
6.  Scrappy Box Pouch by Pink Stitches
7.  Quilted Pencil Pouch Tutorial by Simple Simon and Company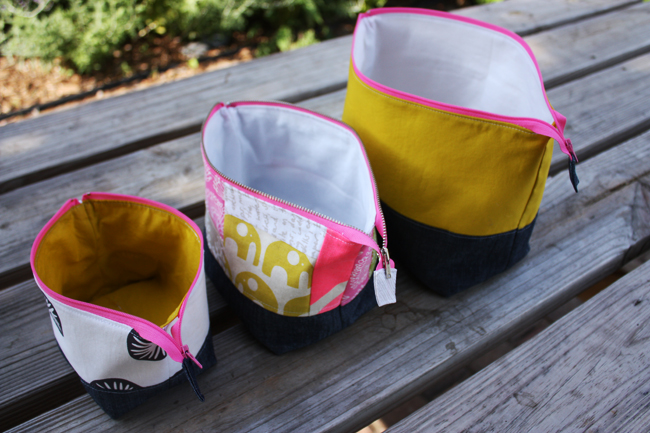 8.  Open Wide Zippered Pouch Tutorial by Noodlehead
9.  Quilted Zipper Pouch by Simple Simon and Company
10.  My Favorite Zipper Pouch Tutorial by Jedi Craft Girl
11.  Patchwork Zipper Pouch Tutorial by LBG Studio
12.  Pretty Box Pouch by A Spoonful of Sugar
Have you tried any of these tutorials?  Let me know what you think!