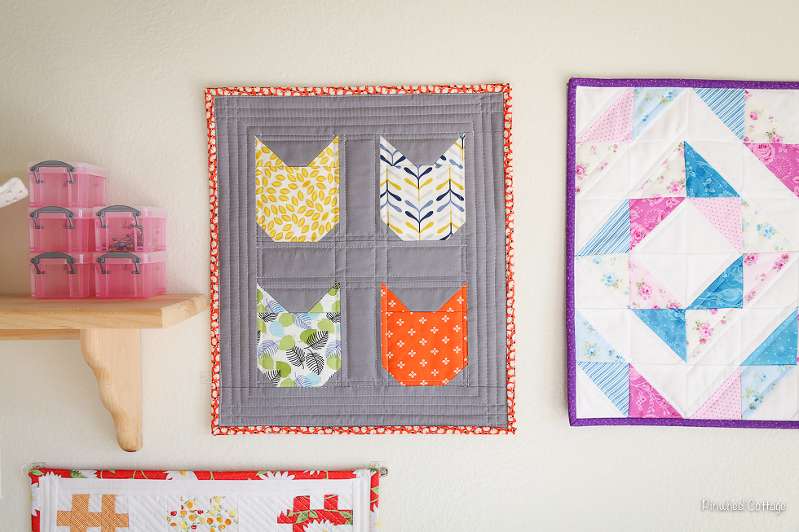 I have a new addition to my mini quilts wall… my Cat Face quilt, the miniature version!  This was made with the extra quilt blocks from my Cat Face Quilt.  I didn't want to scrap them so I made a mini quilt.

Here it is up on my mini quilts wall in my sewing room.  (I know you're eyeing the Pfaff sewing machine there.  Yes, it is new.  But look away.  This blog post is about my mini quilts wall.)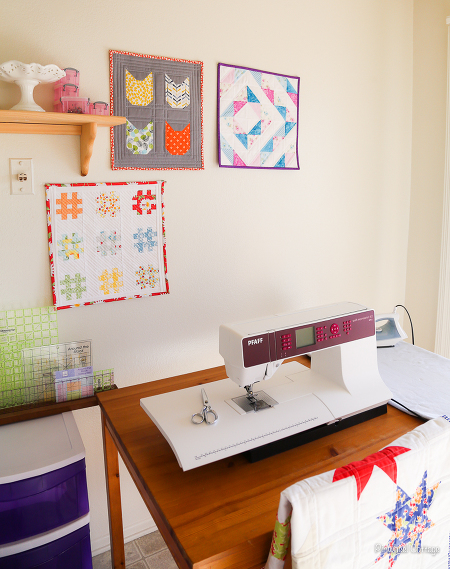 I need to get more mini quilts up there.  The empty spot on the bottom right is very noticeable to me now that I'm looking at the photo.  I should definitely start working on at least one more very soon to fill that hole.  I'll keep you posted on my progress!
Susie  :)