My friend Karen is pregnant and I just got word that it's a girl!  She isn't due until March 2015 but I couldn't wait to get a start on making a baby blanket for her and the new arrival!  I used charm squares called Celebration by Bunny Hill Designs for Moda.  It is CUTE!!!  Love pastels!  It reminds me of Easter, and the baby will be here just in time to celebrate Easter!
I alternated the celebration squares with white squares.  A very simple and easy design.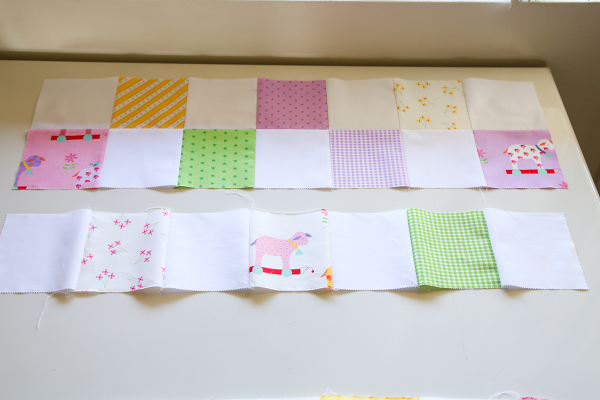 Finished blanket top!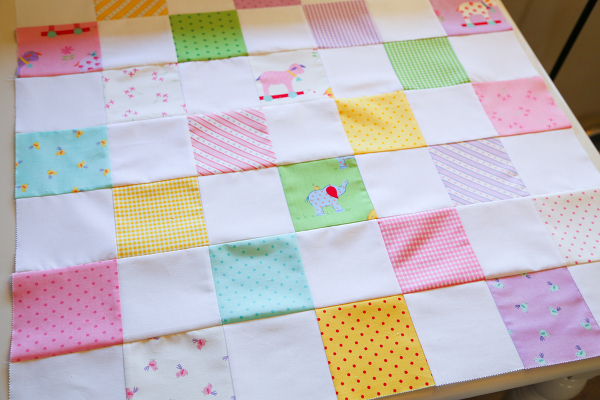 That little pink sheep is so adorable!



LOVE the elephant as well.

I went with a turquoise gingham fabric for the binding…  and I love mitered corners!

I love every square of this blanket!

The blanket backing is a flannel with little pink flowers.


Hmm… baby isn't due for another 6 months.  I'm quite early, aren't I?  Should I hold on to it for 6 months or give it to Karen now?  OK!  I'll send it to her now!!!  Hooray for Happy Mail!!!