I embroidered this little Christmas tree onto a 3″ hoop.  It's tiny and I can't wait to hang it on our Christmas tree as an ornament.  (It's December 6th and our tree isn't up yet! 😣)
I experimented with using different strands of color and I like the result.  What do you think?  My other favorite part of this project is the little plaid ribbon (70% off ribbons at Michaels right now!  Score!).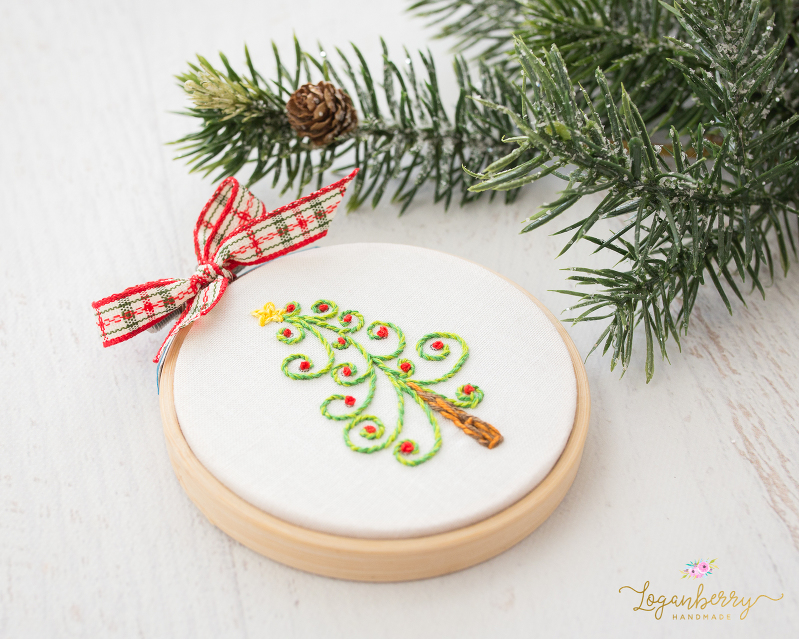 I hope you're all having a lovely December and are all staying warm.  Thanks for stopping in today!
Susie  🎄