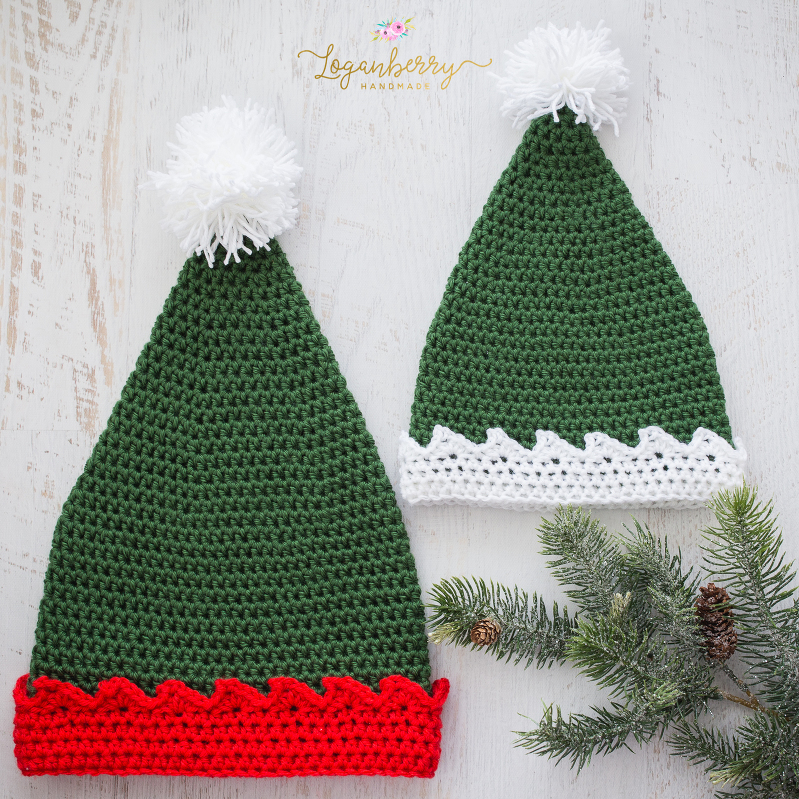 The holidays are here and the kids need matching hats to look extra cute at parties!  Since they are little, they must be little elves!  These crochet elf hats are super adorable and easy to make!   There's a free pattern online that I used (link below).  The pattern is very well written and fit the kids perfectly, according to age and size!  It works in rounds and uses mostly half-double-crochets (hdc).  It's finished with a fun and festive pom-pom on top!  I love this pattern and hope you'll try it out too!
Here are the materials I used to make these:  Red Yarn, Hunter Green Yarn, White Yarn, and Crochet Hook H.
I made this little one for Kayla, who's currently 6 months old.
This one, I made with a red band at the bottom, which was a special request by my son. He's currently 6 years old and the size is a perfect fit!
Here's Baby Kayla sporting her little elf hat.
Hope you're all having a lovely December!  Happy Holidays, everyone!  -Susie  💖🎄
The free crochet pattern is available here:  Crochet Elf Hat – Free Pattern – All Sizes!