It's Day 5 folks, and we have sprouts!!!  I didn't know these little guys would grow so fast!  The Jiffy Greenhouse Seed Planting Starter Kit really works!!!  The seed packets said they would sprout in about 7-10 days, but it didn't take that long at all!  This is pretty exciting!  Look at how new and pretty they are!  My new babies!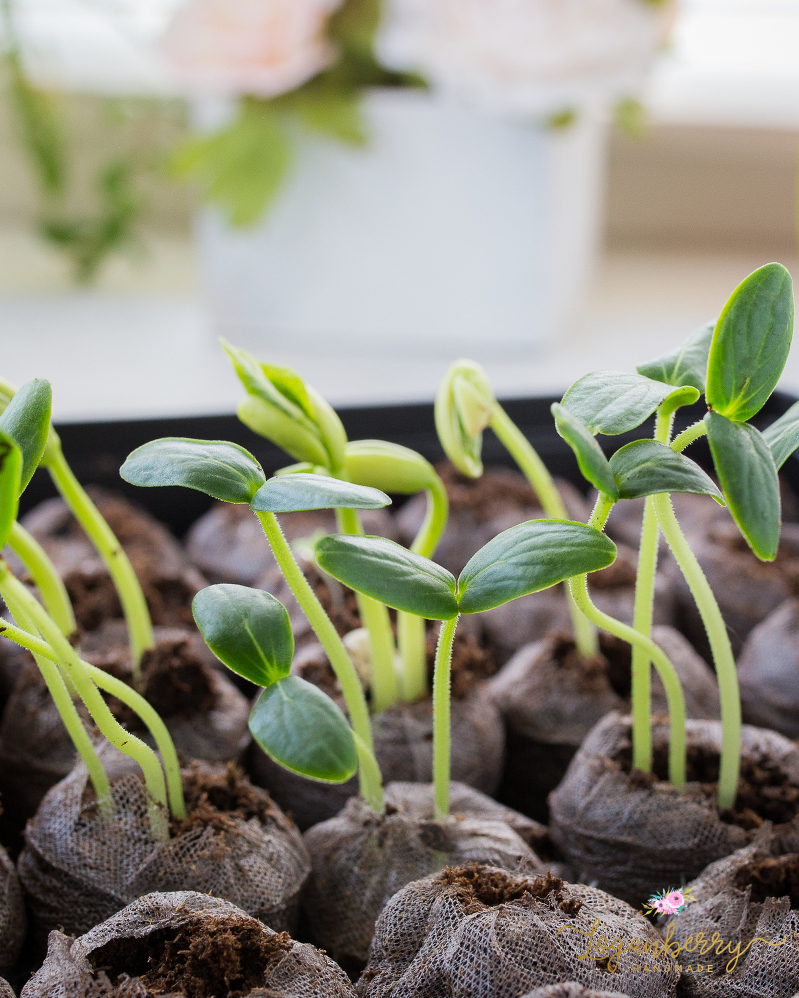 So this little guy is a baby cucumber plant.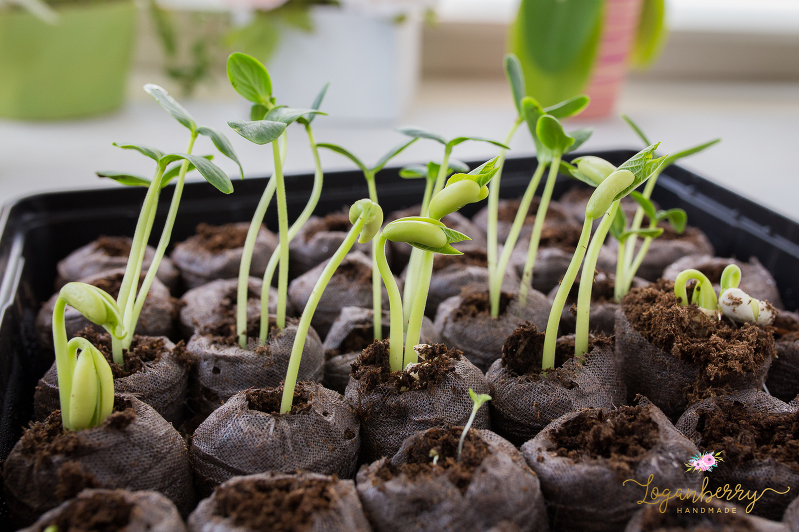 This sprouts with the beans and leaves on top are our little baby green beans.  They are just so pretty!  They look so fresh and delicate and new!  And I want to eat them!
This little basil plant in a bag is just getting started.  Look at those teeny tiny leaves!  I can't wait to see how big these plants can get!  It's so exciting!  You're probably laughing at how excited we are about these tiny sprouts!  We've never really gotten to experience growing plants.  We're city-folk after all, and we're finally making the time to slow down a bit and learn about what goes into growing our own foods.
The next step we'll be taking is arranging containers so we can start to move these baby plants into them.  Check back in a few days for some photos on our progress!
Until next time,
Susie 🤗✨
Do you have a garden too?  What kind of plants are growing?  Share with us below!