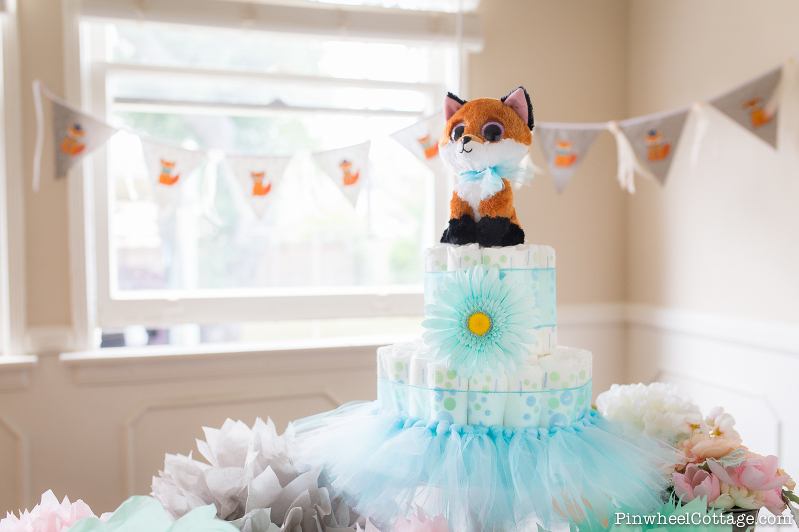 Here's an easy tutorial that shows you how to make a diaper cake tower for your next baby shower.  Not only is it a great gift for the mother-to-be, it also makes an awesome party decoration!
Materials Needed:
Diapers (Newborn or Size 1)
Ribbon (3″ width)
Flower Decoration
Sewing Pins
Scissors
Invisible Tape
Cake Pedestal (optional)
Tutu (optional – Tutu tutorial here)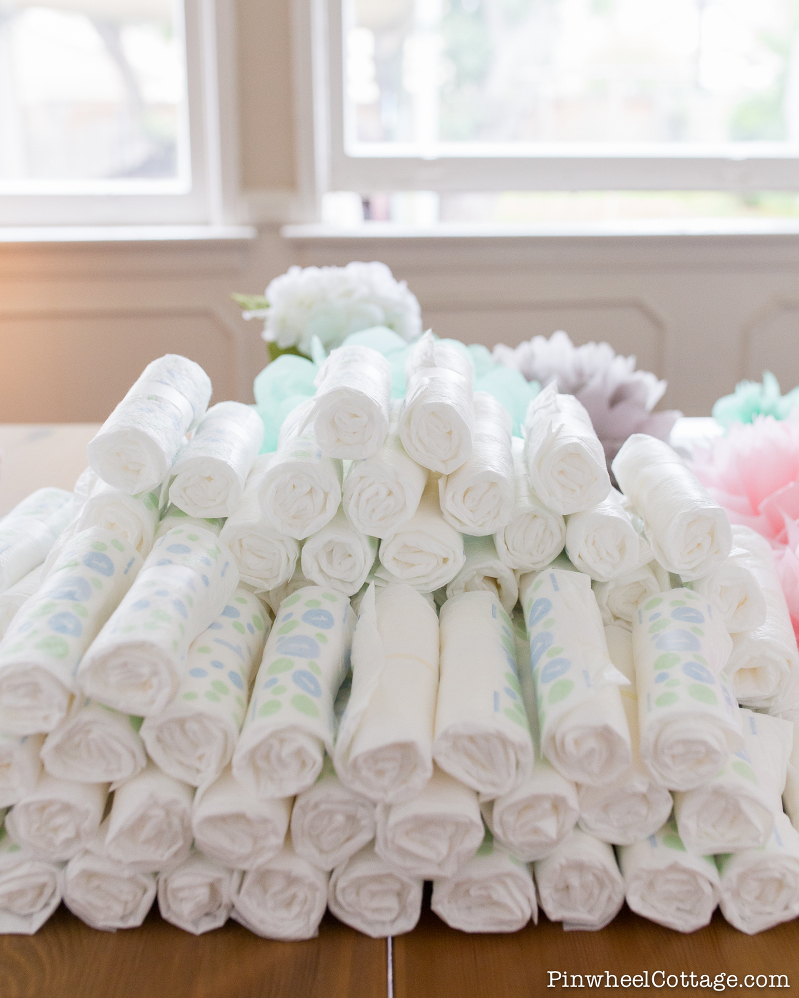 First, take the diapers and roll them.  Tape them shut.
Be sure to tape ALL AROUND the diaper roll, otherwise, you come back to your project and it looks like this!  Learn from my mistakes!  :)
Gather the diaper rolls onto a cake pedestal so they sit neatly together.  If you're not using a cake pedestal, use a nice decorative plate.
Wrap the ribbon tightly around and secure with sewing pins inserted through ribbon and one diaper roll.
Repeat with second tier or as many tiers as you desire.  Attach flower to any tier.  I added a cute stuffed animal to the top of my diaper cake tower.  If you want to include a tutu like the one you see in the first photo, here is the easy tutorial.  It doesn't require any sewing!