Happy Friday!  I got in some gorgeous floral fabrics this week, "Christine" by Eleanor Burns.  Magentas, Purples, and blues… GORGEOUS! Please!  Oh my god!  Floral fabric, some stripes, and some polka dots… I'm so in love with every print!  I immediately cut and sewed them into half square triangles, not really knowing what kind of quilt it would become.  I just wanted to play with HST's and just let it speak to me.  Oh little squares, what is your quilt destiny?!!!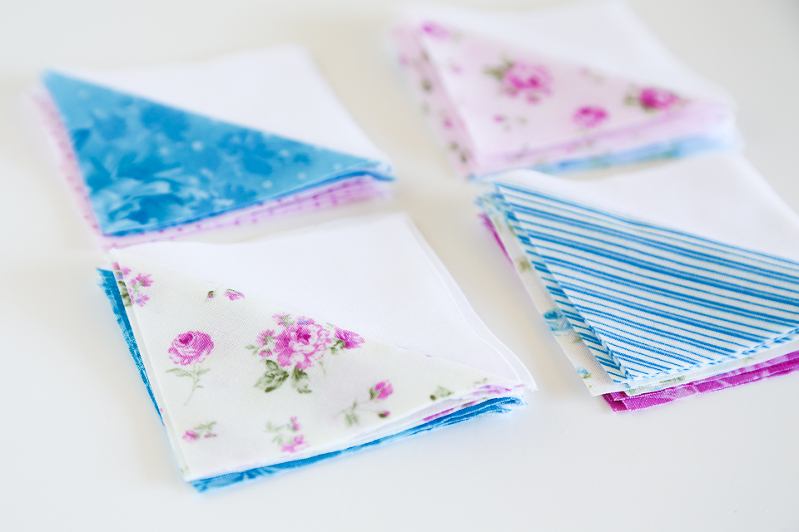 They did not reply and I might have regretted prematurely cutting every print into these 3″ squares without planning ahead.  Perhaps it was my guilt and regret that prevented my creative juices from flowing.  So, I had to get "Pinspired."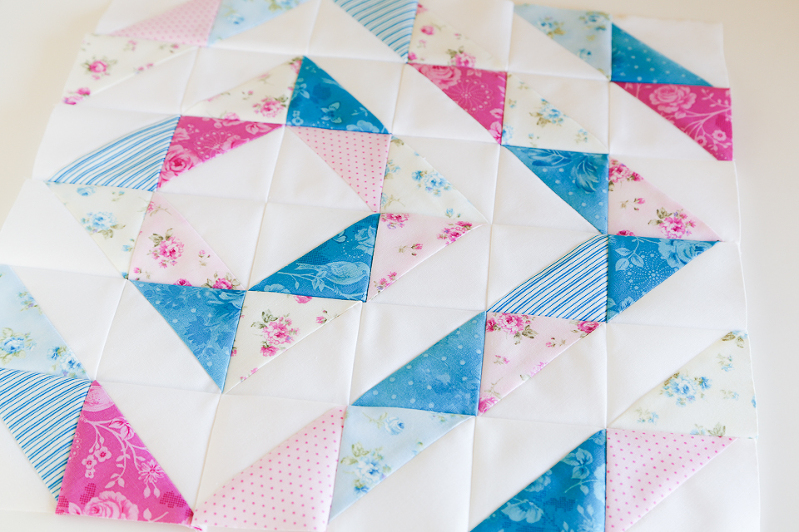 This design is all over Pinterest yet I could not successfully "pin" point back to where the original pin had come from or who the original designer of this quilt pattern is from.  If you know this pattern's designer, please tell me so I can give credit where it is due. It's an amazing pattern!  Just look at the result!!!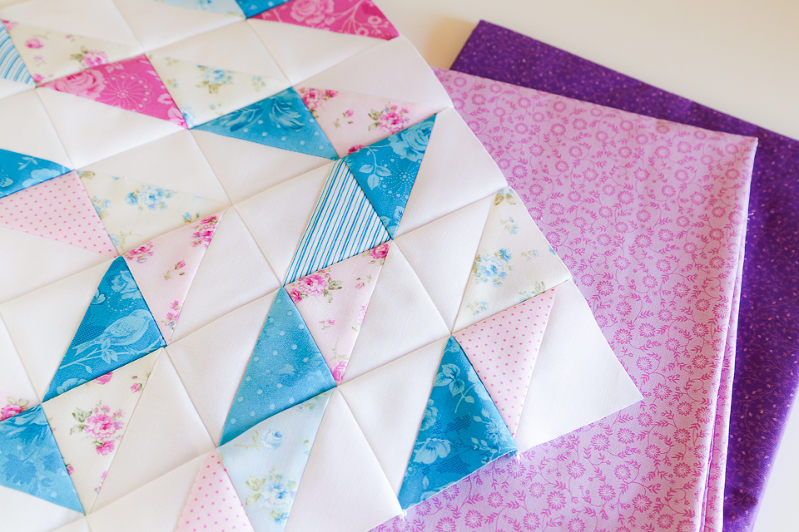 Here it is, all quilted and binded, and ready to be loved.  The finished size is 16″ by 16″ and I might use it as a table topper or maybe add to my mini quilts wall.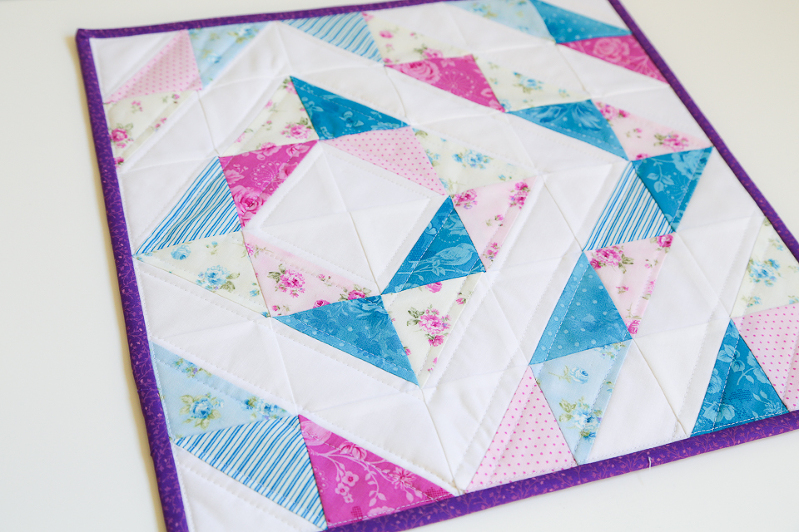 Tell me you love all the floral and geometric prints!!!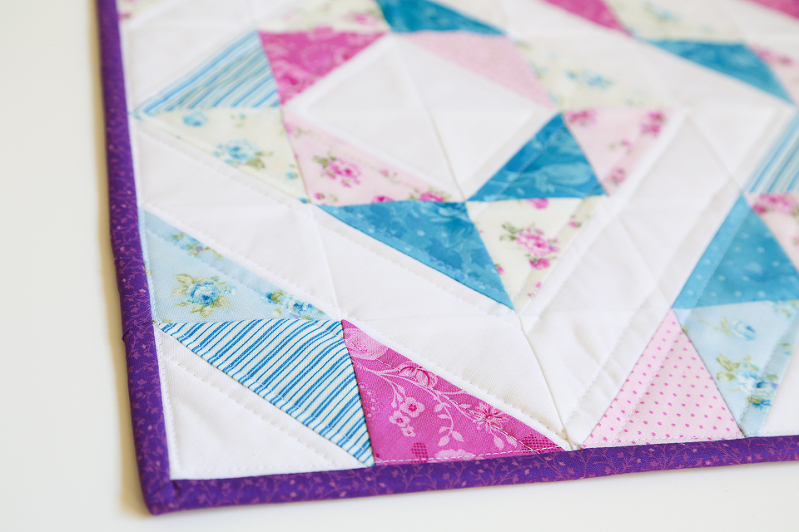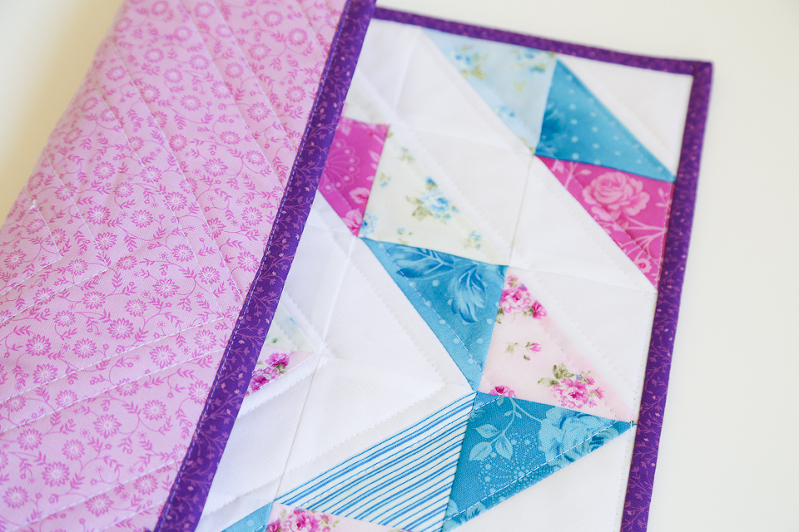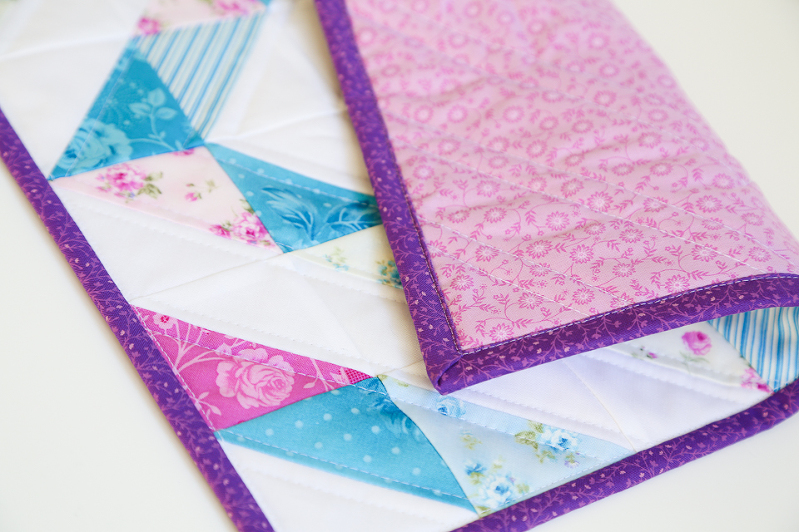 Well, I've left Logi in front of the TV for long enough.  I should go read to him.  Gotta try to push something useful in him before bedtime.  Talk soon!
Susie  :)