My little niece finally arrived and she just has the sweetest little face!  Her name is Kayla and I simply could not wait to get started on a baby quilt for her.  I wanted a design that was simple, yet very feminine.  I decided on a strip quilt and what's more feminine than my all-time favorite type of fabric?  Florals.  All florals!  This particular fabric line is by Tanya Whelan and it is perfect.
Although this is a very simple and basic strip quilt, the order that the strips are placed in must be strategic.  I could use all the help I can get.  That's where the cats come in.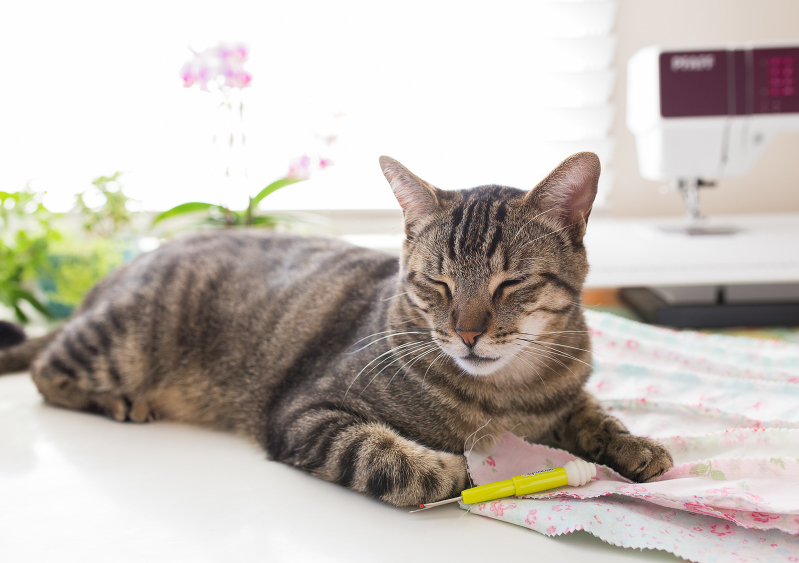 Cat napping on the job.
Pretty light blue gingham for the binding.  You can never go wrong with gingham!
All done!  And it feels great!
Here's a peek at the back of the quilt.  A gorgeous rosey fabric for the backing.  It's also by the same fabric designer.
I couldn't wait to get baby Kayla on it!  However, I tried so many poses before I could get a cute capture.  I realize my baby photo taking skills are not as honed in as my cat photo taking skills.  But I'll get better at it in time.
The first of many quilts for my sweet little niece.