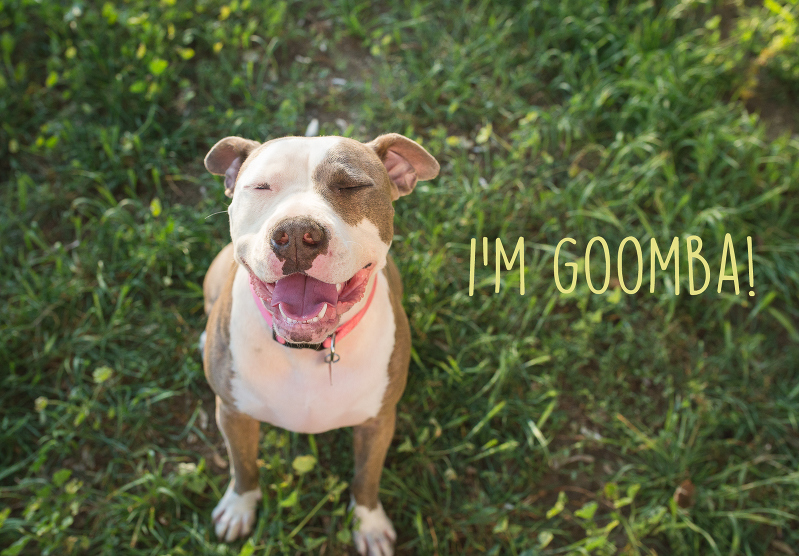 This is our 1-year-old pitbull, Goomba!
We've had her since she was 8 weeks old and I finally came around to taking some proper pictures of her. We set up a little photo shoot in our backyard.
She's still a puppy so she understandably has a lot of energy!  My son loves to play fetch and tug-of-war with her.  On the weekends, she gets to go hiking and gets rewarded for her hard work with french fries!  Most recently, she's been taking classes at the local Petsmart and has been doing really well with all the lessons and commands!
That's the story of Goomba, the newest member of our family.  She's the friendliest pit bull in the world!