I've been doing a lot of organizing and trying to make the ideal workspace for myself.  I really like the space that I have now.  My favorite thing about it is all the natural sunlight!  It keeps my sewing room bright and cheerful.  I absolutely love my sewing space!
It is time for a new sewing machine mat.  You might be wondering why I need a mat under my sewing machine.  I move my sewing machine around a lot on the table.  Sometimes I push it up against the wall to make space for measuring or writing.  Sometimes I push it to the far edge to make space for my computer.  Whatever the case may be, the fact is that I "push" it, rather than "carry" it.  This sewing machine is like 40 lbs!  I don't want to carry it if I don't have to.  And if I didn't have a mat under it, there would be marks left on my beautiful white table if I tried to push it!  Therefore, I need this sewing mat.
The mat is just simple charm square patchwork from a remaining stack I have left from prior projects.  I love the warm earthy colors.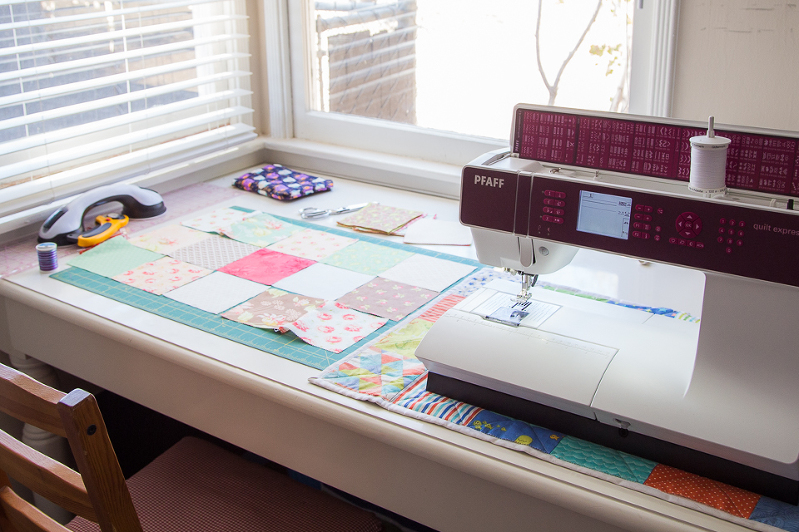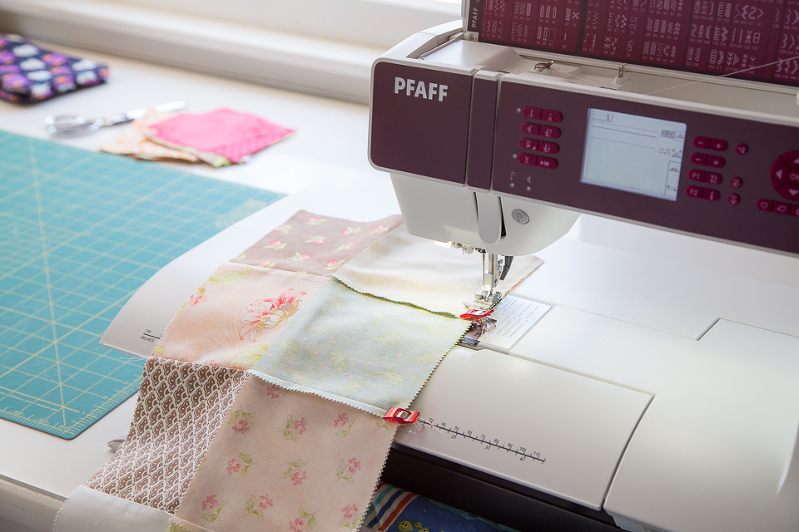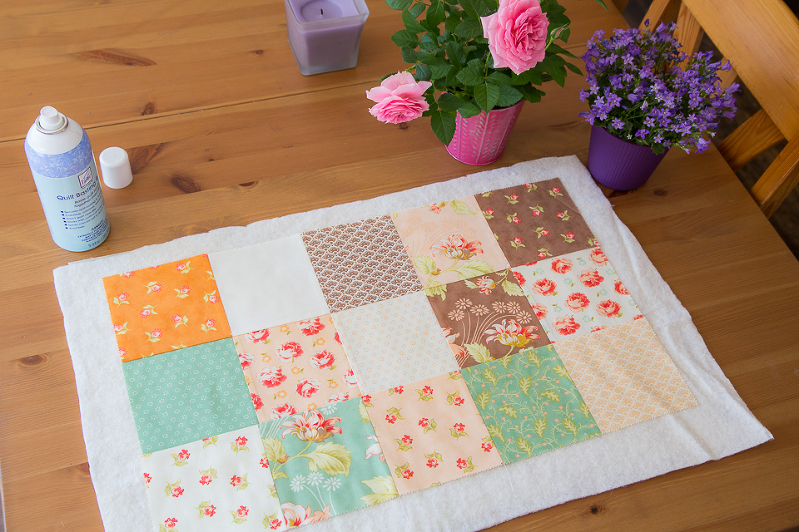 I used June Tailor's Quilt Basting Spray to make my "quilt sandwich."  (I did a review on this product a few months ago.  I like it.  Read my review here.)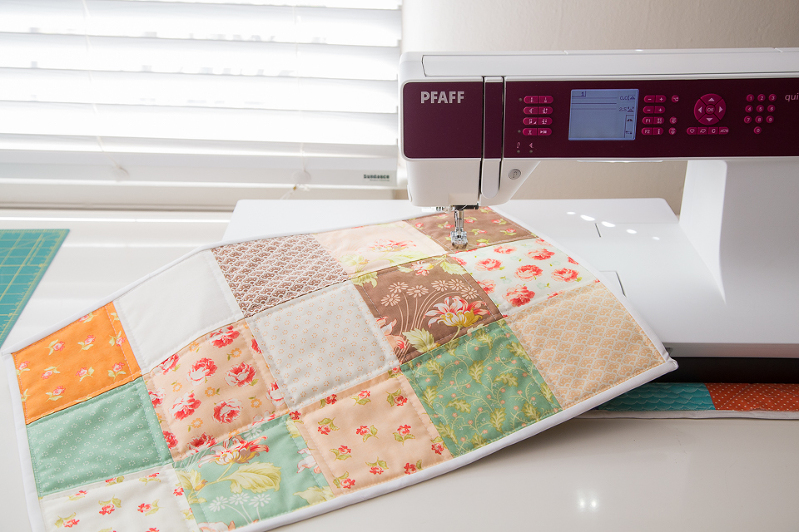 Quick and easy… finished in just an hour!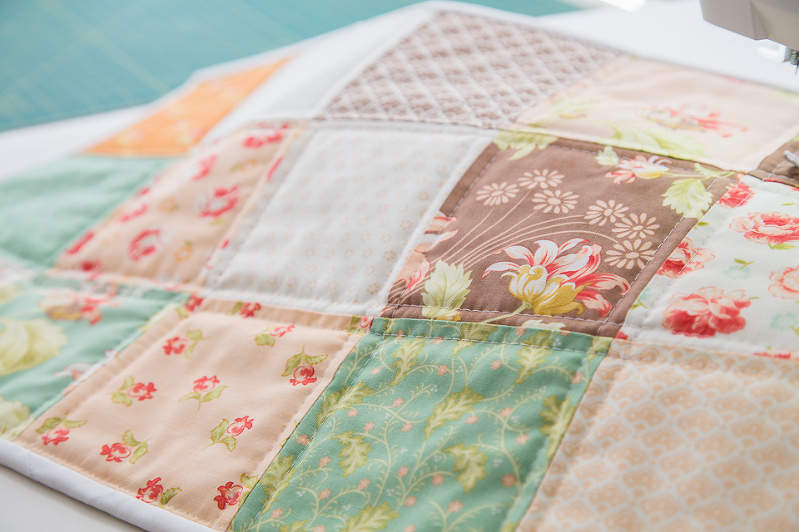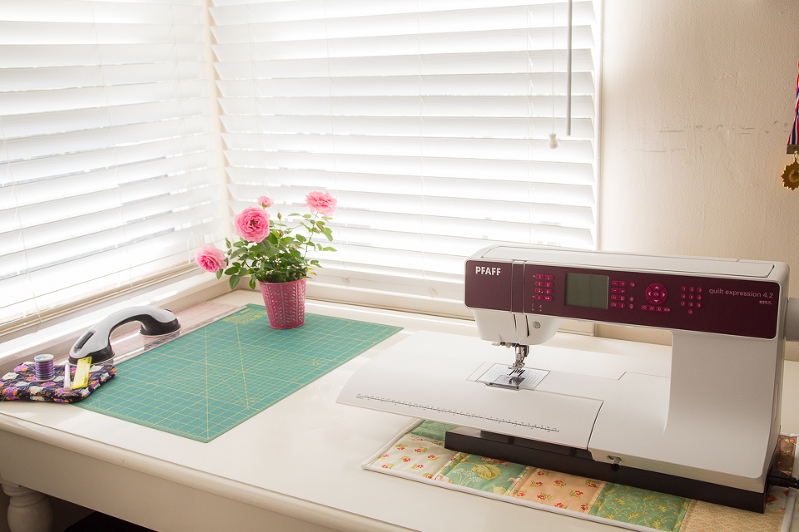 I think my workspace looks better with the new mat.  I love the fabric colors and my little pot of roses adds another feminine touch to the space!
Do you like it?  Do you use a sewing machine mat as well?  Am I the only odd person that constantly moves my sewing machine around on a daily basis?
Thanks for stopping in today to see what's been happening at Pinwheel Cottage!
Lots of love,
Susie  :)