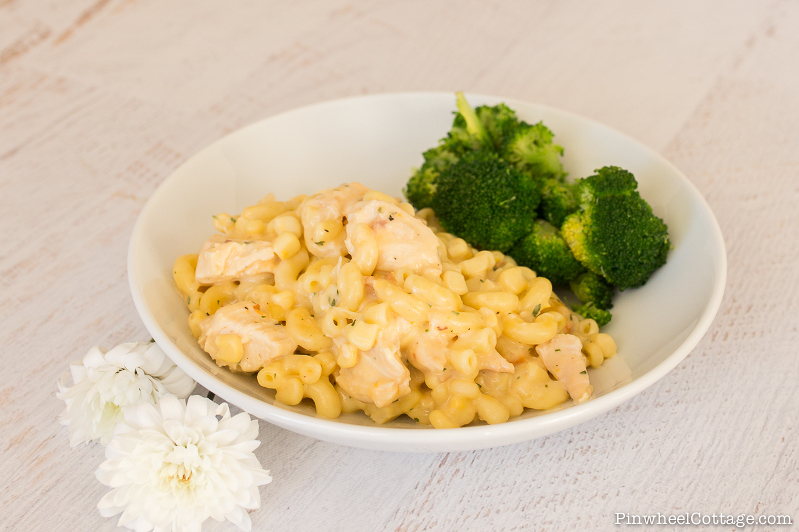 Frozen mac 'n cheese is so easy but it never feels filling to me.  So I added corn, chicken, and a healthy side of steamed broccoli.  My 5-year-old loved it!
Ingredients:
1 box Frozen Mac 'n Cheese
1 cup Rotisserie Chicken (shredded)
1 cup Corn kernels (frozen or canned)
1 tbsp Parsley flakes
2 tsp Pepper
Milk
Shaved Parmesan to finish
Instructions:
1. Bake Mac 'n Cheese according to box instructions. (375° F / 25 minutes for Trader Joe's brand). Remove from oven and set aside.
2. Heat up frozen or canned corn in pan until hot. On low heat, add chicken, mac 'n cheese, parsley, pepper and stir until completely mixed. If mixture is too thick, add some milk.
3. Top with shaved parmesan to finish.  Enjoy with a side of healthy steamed broccoli (steamed for 5 minutes)!
Enjoy!  :)