This is a step-by-step tutorial on how to sew TWO half square triangles, using two square pieces of fabric.
I am currently working on a quilt project that requires half square triangles and as I was sewing these, I realized it wouldn't take too much time to put together a quick tutorial with some photos.  Are you ready?  Here we go!
Step 1
Take two square pieces of fabric, both of the same size.  These are 5″ by 5″ each.  On one of the fabric pieces, draw a diagonal line through it.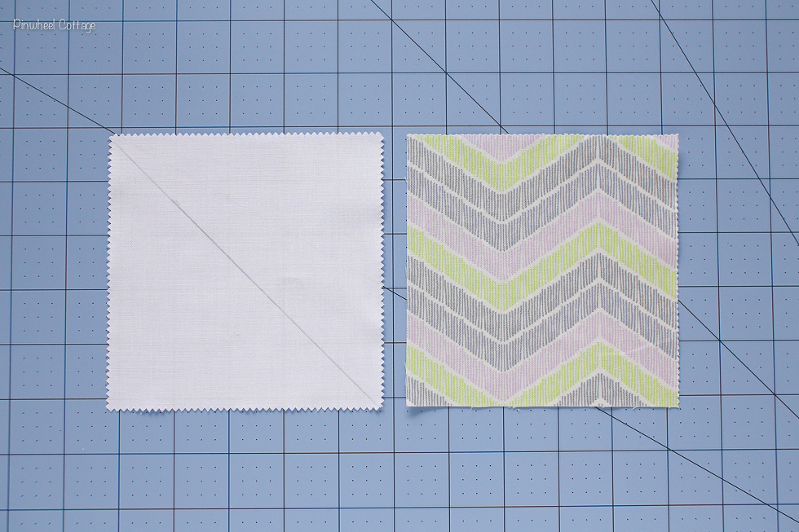 Step 2
Place the fabric piece with the diagonal line on top of the other piece (right sides together), and sew along both sides of the line.  Use 1/4″ seam allowance.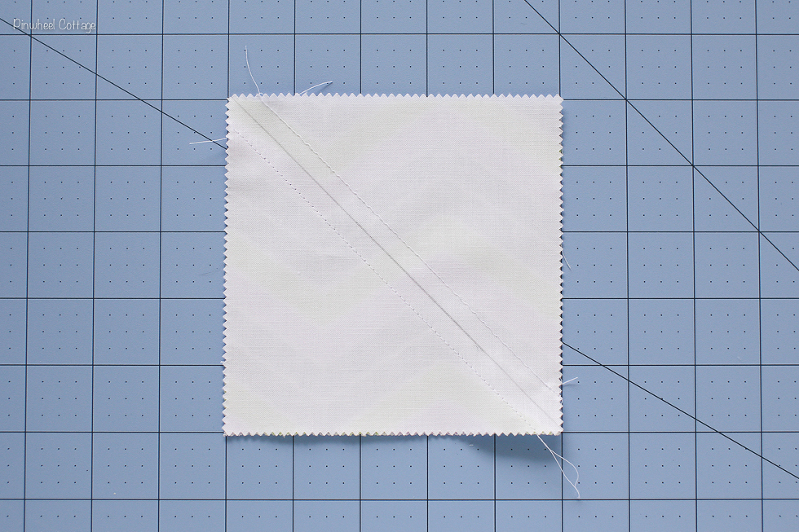 Step 3
Cut through the diagonal line to separate the two triangle pieces.  Trim away the thread tails and clip the corners.


Step 5
Press open and there you go!  Two half square triangles!  Aren't they pretty?  :)


Here are some projects I have done using half square triangles.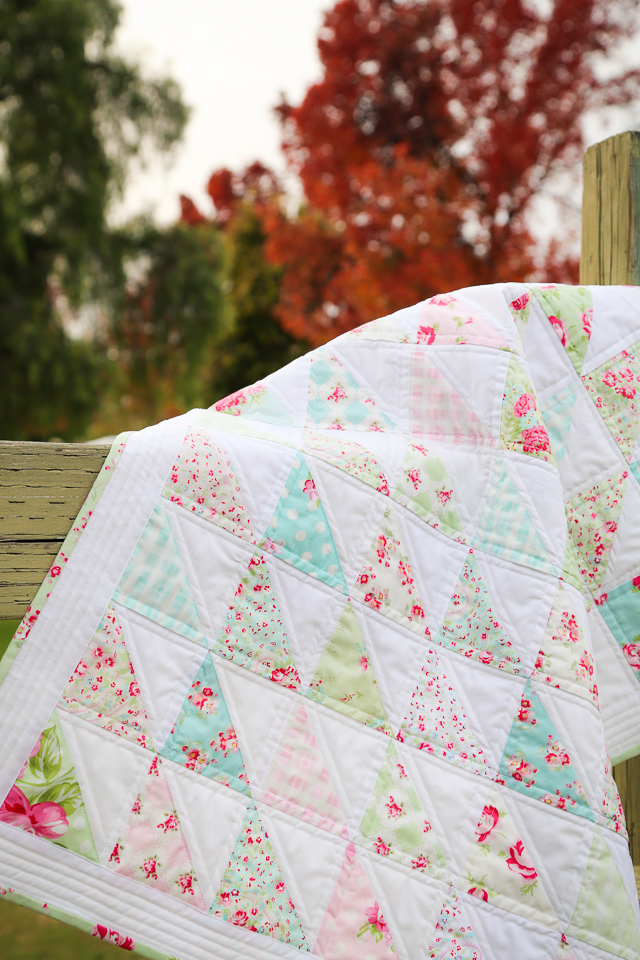 I hope you found this tutorial helpful!  What will you make with half square triangles?
Until next time…
Susie  :)