A few weeks ago, I made a decision to use cash more often, instead of charging everything on the card.  Although it is the most convenient thing ever to just run my card through the machine for all my purchases, I'm always really surprised at how much I had spent when the bill arrived!  I wanted to make a change in the way I spent money.  I decided that paying in cash would make me more aware of how much things cost.  Additionally, physically seeing the $20 dollar bills in my wallet disappear has made me much more thrifty and more likely to buy and spend less!  My money saving strategy appears to be working!
A few days into this new spending plan, coins have started piling up in my purse!  It seems I haven't gotten use to remembering to use my coins!   My remedy?  A new coin pouch! Aren't they cute?!
Here's the pretty insides.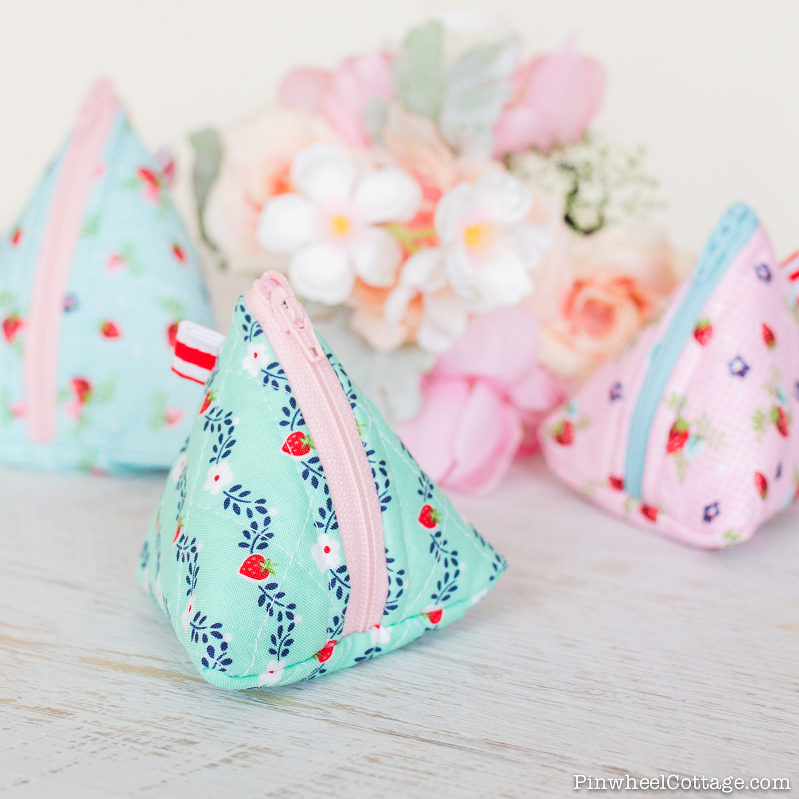 After I made one, I thought they were so stinkin' cute, I had to make a few more!  You can make them too!  Check out my free tutorial here!
Happy Sewing!
Susie  :)