Rosey Half Square Triangle Quilt
Finished Quilt Size:  32″ x 36″
Lately, I've been obsessed with floral fabrics and my newest quilt is the product of this craze.  This quilt features half square triangles throughout of the lovely "Rosey" fabric by Tanya Whelan.  I didn't want to go too crazy with the florals so I cut each triangle with white for contrast.  White sashings were then added all around to frame the quilt.  I like how sashings work.  It makes me think of how photographs work.  The white matte helps to frame and enhance the photograph inside, just as the white sashings help to frame and enhance the quilt blocks.  Genius.
We went back to my favorite park for the photo shoot.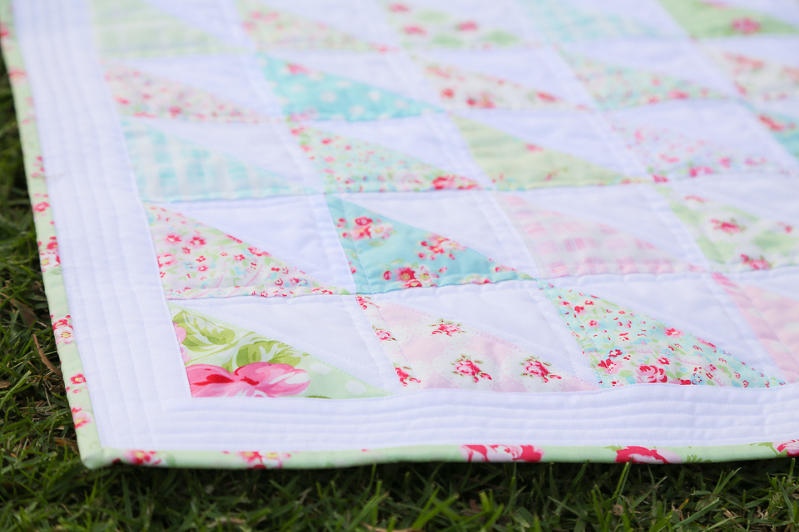 Do you know what I love about this photo below?  The red tree behind the quilt.  The one fall tree in all of Los Angeles resides here.  We don't get to experience autumn leaves like the rest of the country.  But I found this one tree, with its gorgeous red leaves, and I just appreciate it for all its beauty.  The perfect backdrop for a quilt.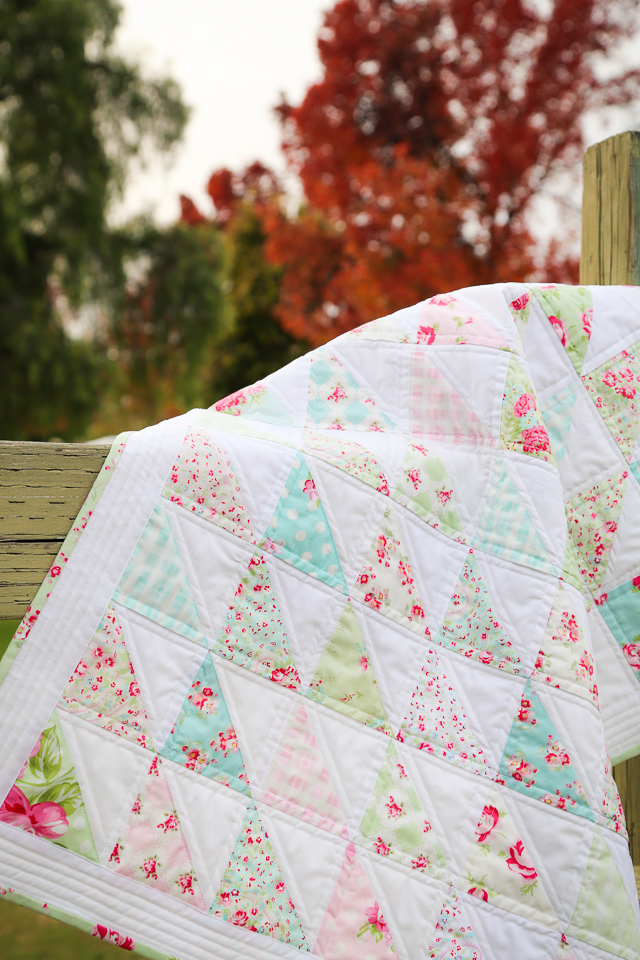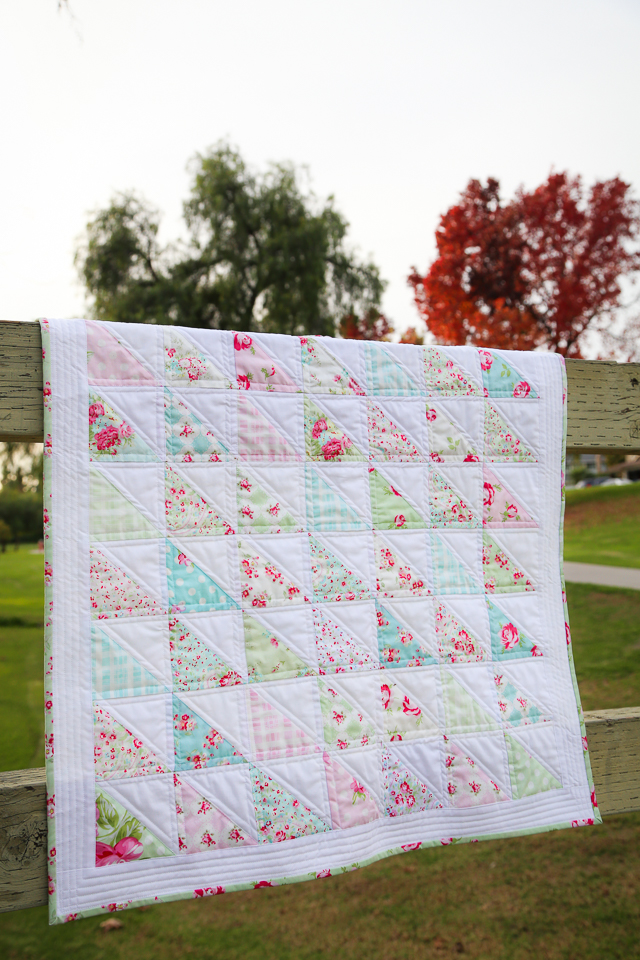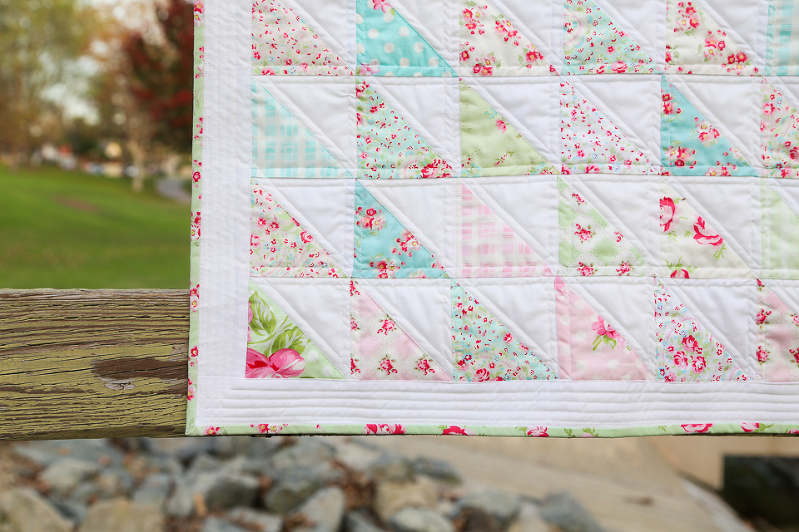 Some photos of the backing and binding.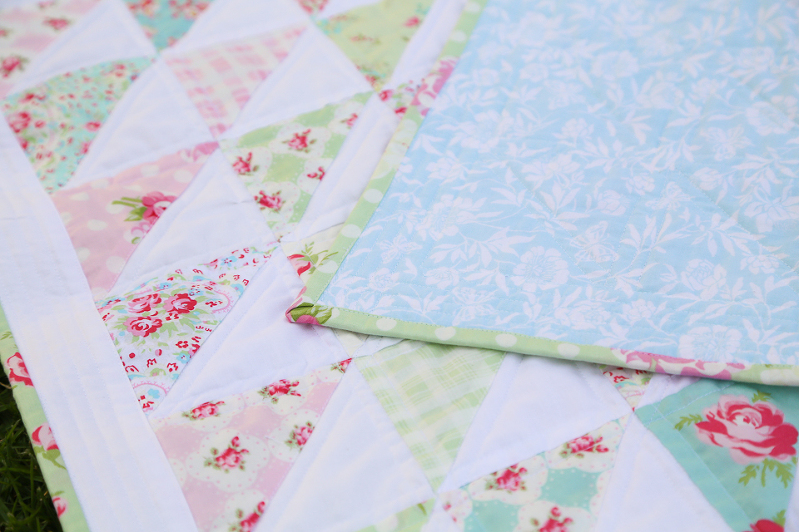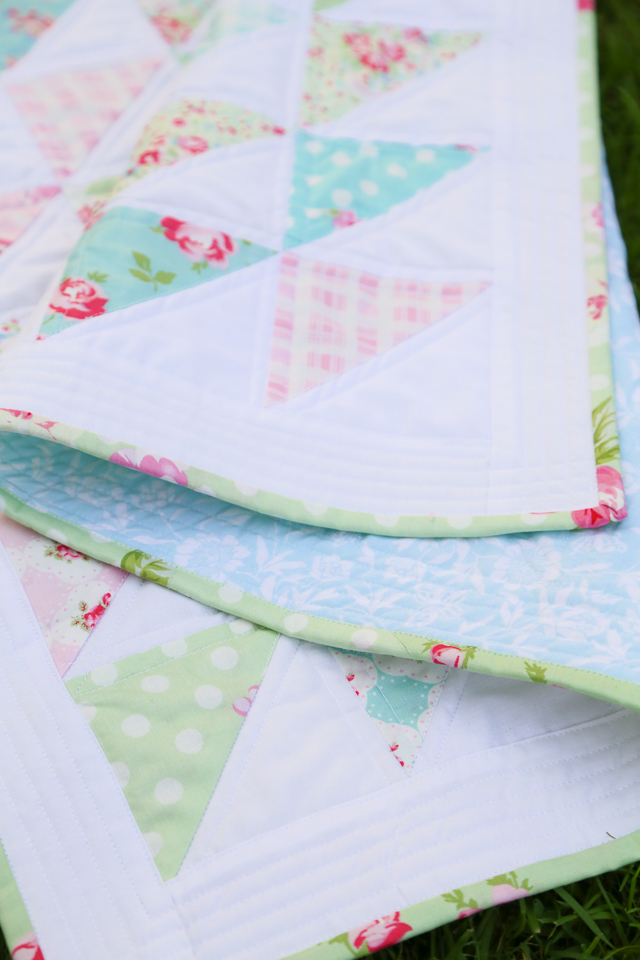 For this Rosey Half Square Triangle quilt, I experimented with a different thread for the quilting.  I used a machine embroidery thread because of its glossy factor.  I thought it would add some more interest to the quilt top.  It's barely noticeable in the photos, just as it is in person.  I think I'll stick with the basic, and much more economic, cotton thread for quilting.  But I'm glad I did the experiment.  Every day is a learning experience.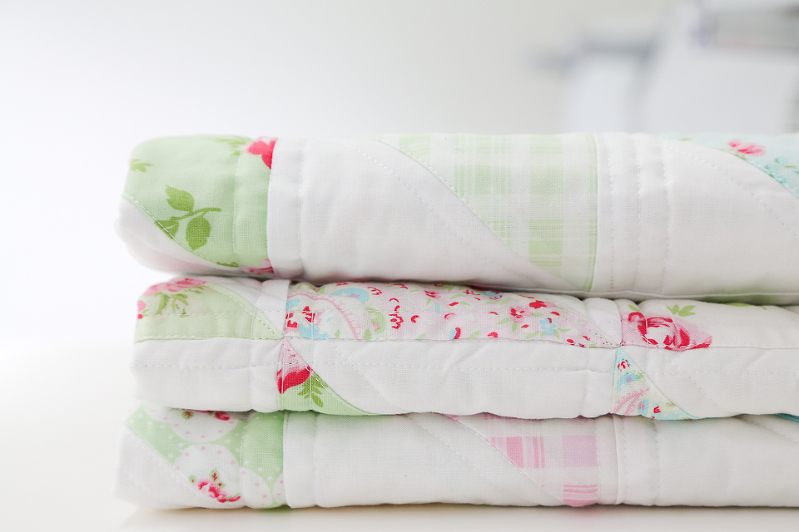 Thanks for stopping in today.  There was a bit of a slow down in my quilting as the holidays approached.  I always get a little stressed out during the holiday frenzy.  I'm sure I'm not the only one.  But we just gotta keep calm, and quilt on!
Lots of love,
Susie  :)
Here's a tutorial on how to make half-square triangles, so you can make a quilt just like this one:  How to Make Half Square Triangles