Here's a free tutorial for a simple tote bag that uses charm squares!  No problem if you don't have any charms.  You can easily cut your own.
*This project uses 1/4″ seam allowances through out.
Fabric Requirements
(A) – 12 charm squares or 12 – 5″ x 5″ fabric squares
(B) – 14″ x 8″ fabric piece (middle)
(C) – 26″ x 14″ fabric piece (lining)
(D) – 20″ x 4″ (straps)
Batting – 27″ x 15″ piece
Instructions
1.  Sew together two sets of 6 charm squares.  Sew middle piece (B) in the middle.  Set atop batting piece.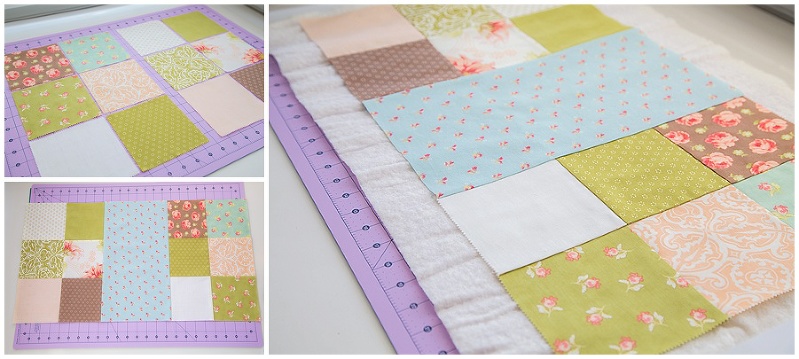 2.  Quilt as desired, then trim excess batting pieces.  This is your outer shell.


3.  Fold outer shell (wrong sides together) in half and sew the sides together.  Then box both lower corners 1-1/2″ in.  Trim corners.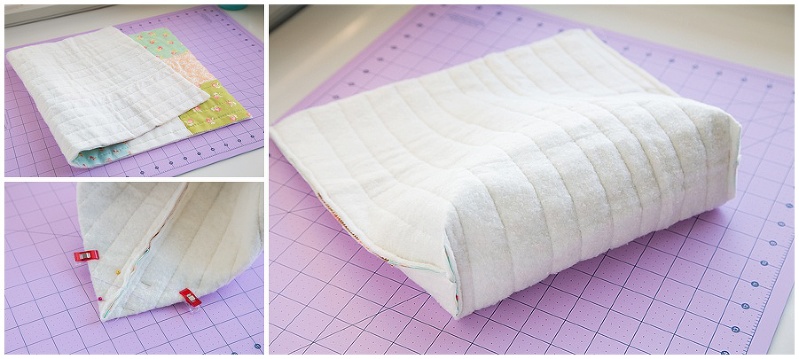 4.  For your liner (fabric piece C), it is almost the same as the outer shell except that you need to mark a 6″ line on one side and DO NOT sew on the line (yet).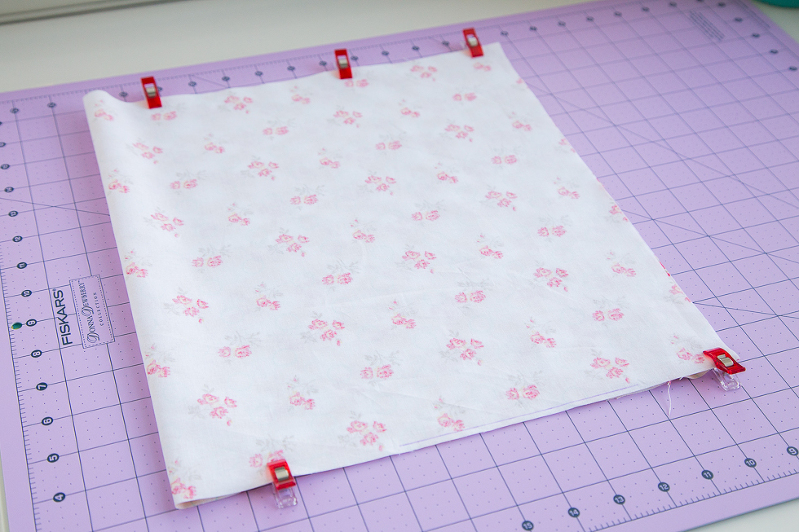 6.  Straps:  Press the fabric (D) in half then open back up.  Fold the outer edges to meet the halfway mark, then press again.  Topstitch both sides.  Make 2 straps.


7.  Place the [right-side-out] lining inside the [wrong-side-out] shell and clip together at the outer seams.  Then place the straps in between the shell and lining.  Place the straps at 2″ from the outer seams and allow 1/2″ of the strap to show.  Pin to place.  Repeat on the other side with the other strap.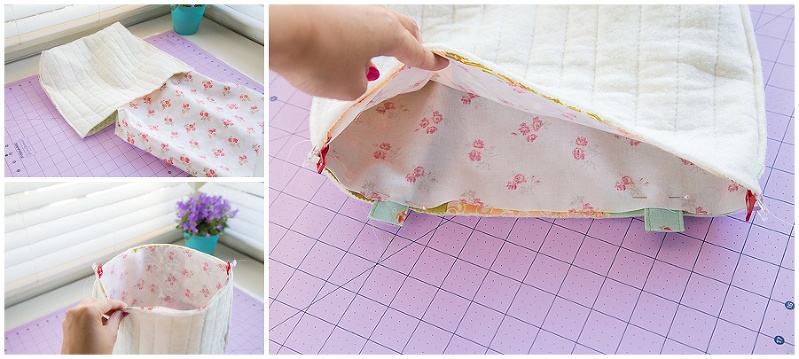 8.  Sew together around the entire top of of the bag, removing pins and clips as you go.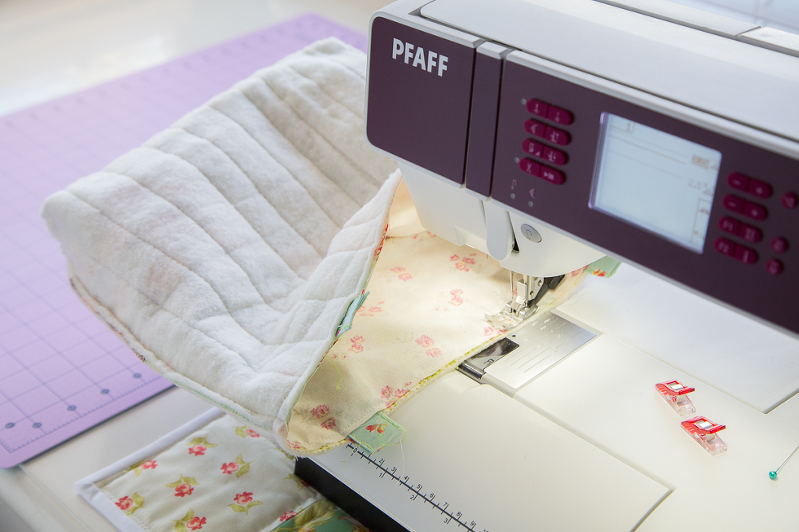 9.  Flip the entire bag inside out through the opening left in the liner piece.  Then sew this opening shut and push the liner back into place.


10.  The final step!  Topstitch at the top of the bag to help the liner stay in place.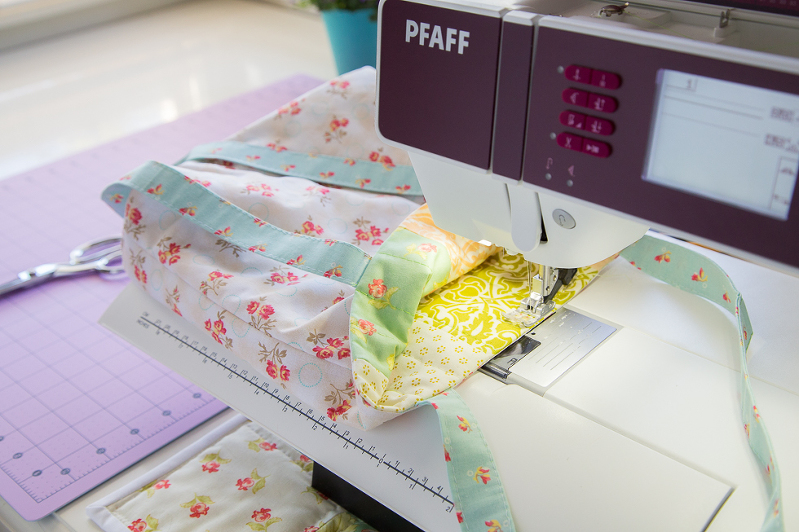 A peek inside to see the liner fabric.
My favorite patch from the tote bag is this little green square with the little red flowers.  So feminine and cute!
Have you tried this pattern?  Let me know what you think!