Vintage Paris Floral Quilt
Finished Quilt Size:  47″ by 47″
I've finally finished the Vintage Paris Floral Quilt!  I truly wish there were more hours in the day so I can spend more time making quilts.  I rarely sew at night, even though night hours could be my most productive hours.  As I've mentioned in my very first post, I have a small (but mighty) sewing machine that quakes and shakes the entire table when I quilt!  I want to be considerate of my downstairs neighbors, especially at night.  I already have Logi jumping around up here throughout the day, which bothers them greatly.  They've come up here to complain about him several times now… and we've only lived here a couple of months!  What lucky folks, to have gotten us as their upstairs neighbor!
Back to my quilt story…
I really wanted this quilt to be vintage-inspired and play up the florals and soft pastel colors, with bursts of red.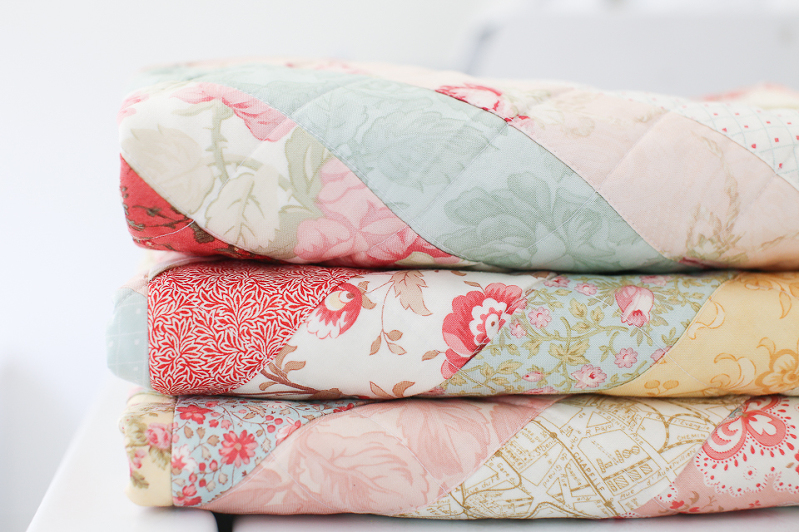 I used the remaining jelly strips from my roll to make scrappy binding.  I don't know if you can tell it's scrappy.  It's all pink and it all blends together so nicely that you wouldn't even know that they were fabric remnants!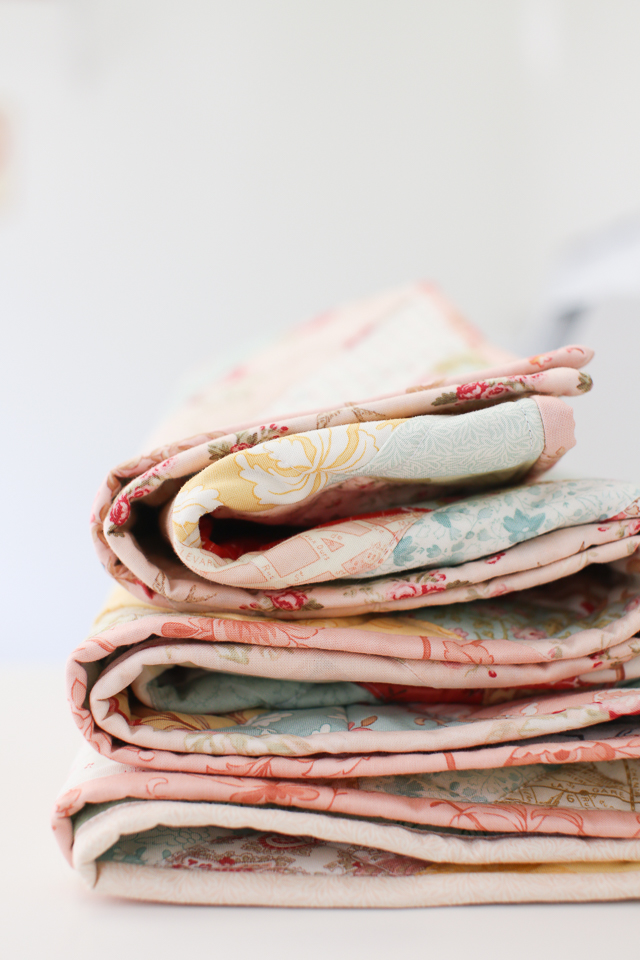 I also discovered a nearby park today, with gorgeously large trees, lush green grass beautifully sprinkled with fallen leaves, and even a bridge with a small stream running under it!  I couldn't believe something like this can exist in the middle of a dense urban city!  Of course, I ran home and grabbed my quilts for a photo shoot!  Looks like I've found my main spot for quilt shoots.






Lovely, lovely pastel colors.  Soft blues, pinks, and greens… so in love.


I hope you enjoyed this quilt story.  There will be plenty more to come.  Good night, friends.
Susie  :)