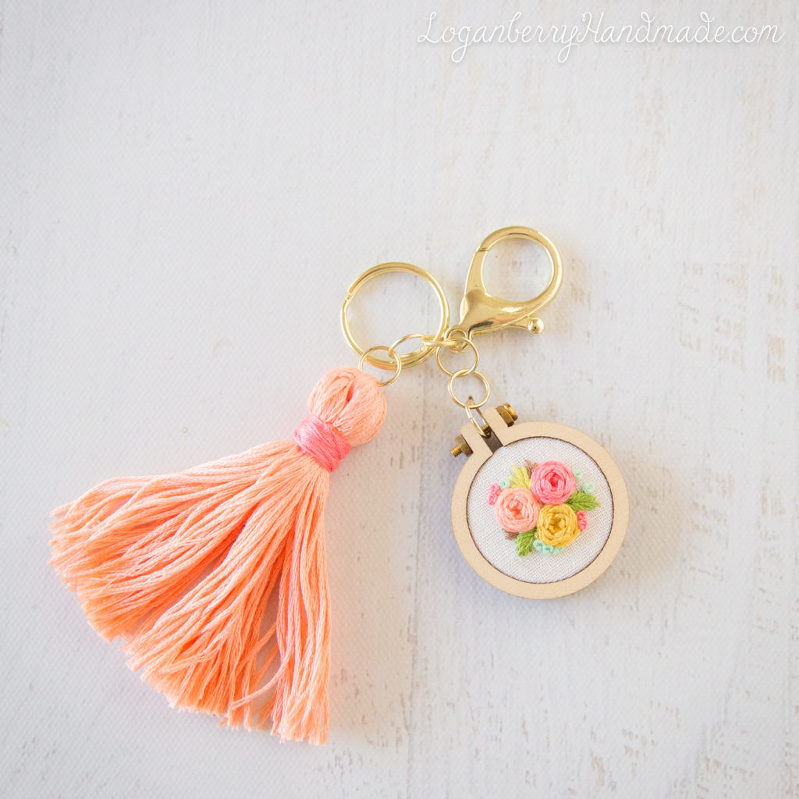 Hi Friends,
Today I am sharing with you an embroidered gift to my sister-in-law, given to her to help celebrate her graduation from college! We are all very proud of her and wish her the best of luck as she continues on to graduate school!
Both the DIY tassel and needle-worked flowers are made with embroidery floss. The key rings and clasp are found on Amazon. Here is a complete list of the materials used.
Materials Used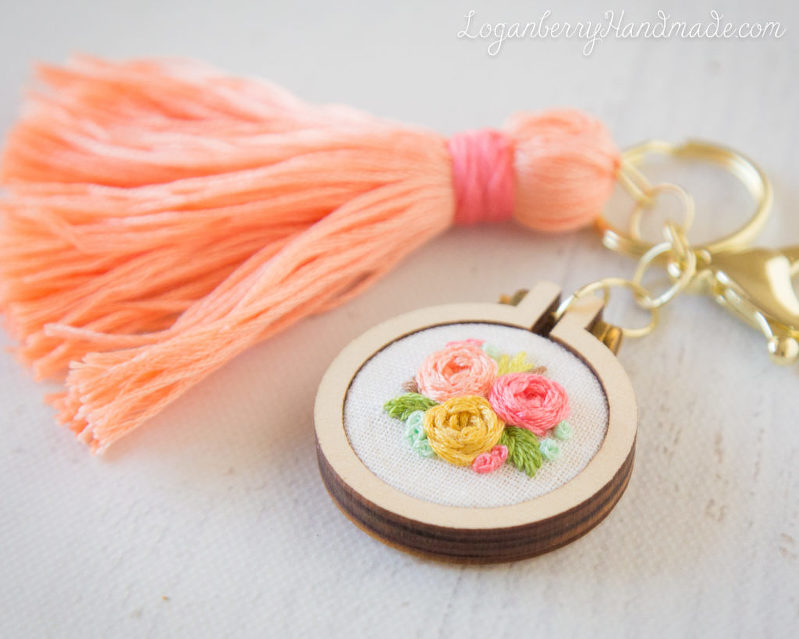 Here's a close-up of the little embroidered roses and leaves.