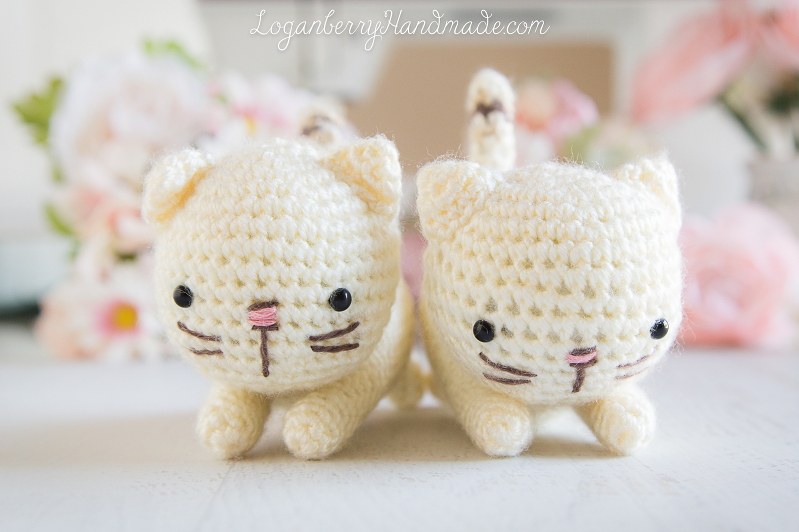 Hello Friends!
Look at these cute little kitties I have to share with you today! These adorable little kitties were made for my son as a Christmas gift! Here is a list of materials that was used to make them:
Materials Used
Yarn – Lion Brand, Touch of Alpaca, Cream Color
Crochet Hook – Size G (4.00mm)
Eyes – Plastic Safety Eyes (6.00mm)
Embroidery Floss – Brown & Pink (Better value in a variety pack)
Stuffing – 100% Polyester Poly-Fil Fiber Fill
The crochet pattern is a free pattern by Little Bears Crochet. Here is the link: Playing Cats Crochet Pattern
These little guys were inspired by my very own little kitty, Frank! He's a Lynx Point Siamese.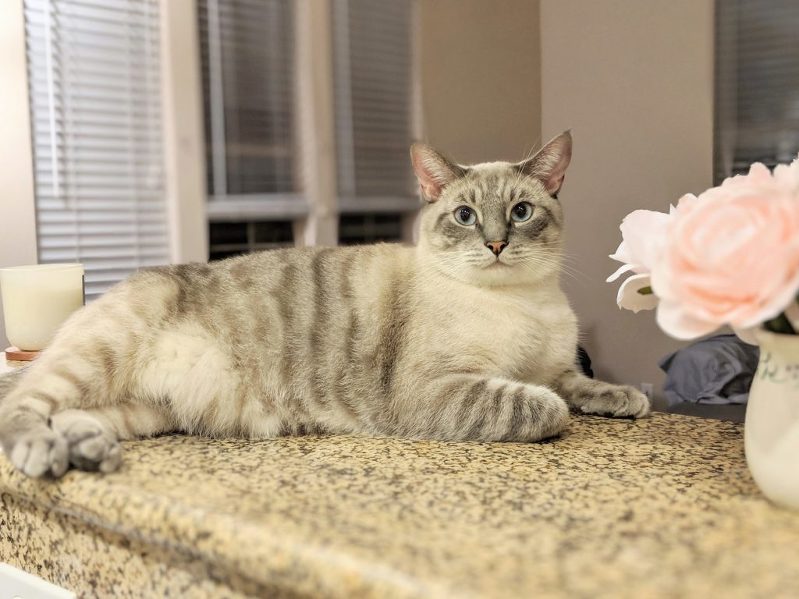 See the resemblance? No? Kind of? Cute, nonetheless!
They are just too cute and really do look playful when made as a pair.
Brace yourselves for the next photo….

Guess what? …Cat butts! 😂 Sorry, I just had to…

Silly kitties…

Here they are, dressed up in pretty ribbons! Ready for gifting!


What do you think of these kitty cats?